Rock Contest Live Sessions: la serie.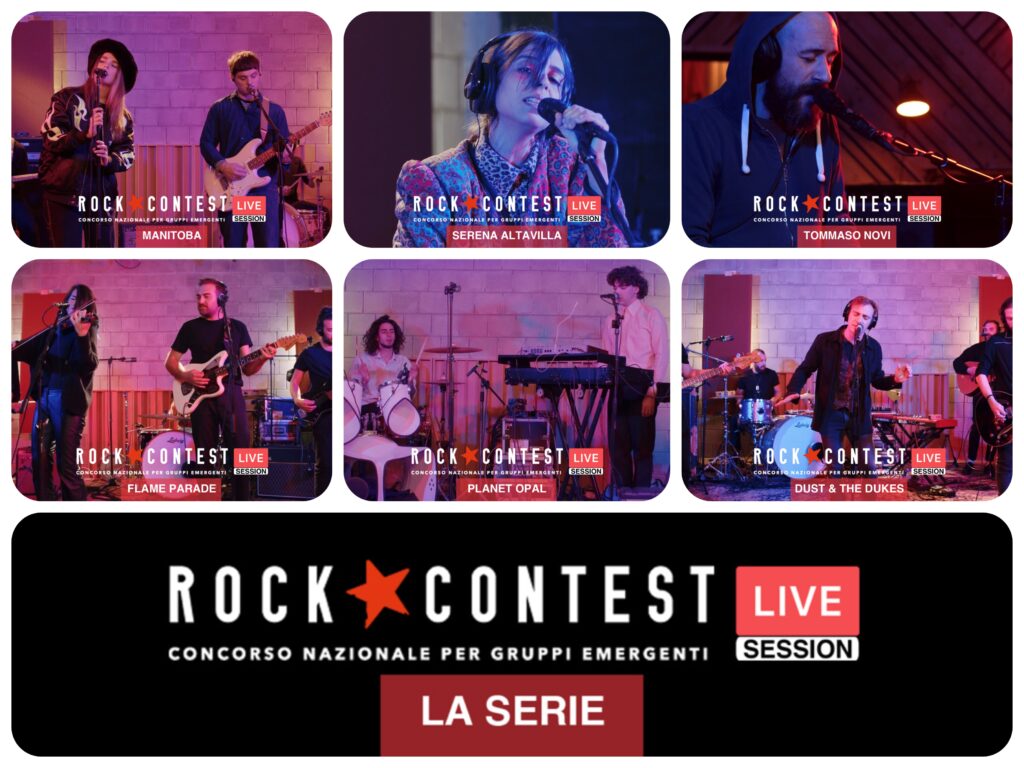 Aquarama, Dust & the Dukes, Flame Parade, Manitoba, Planet Opal, Serena Altavilla e Tommaso Novi: le sessions in esclusiva dal GRS Studio per il Rock Contest 2021 in una mini serie da vedere e ascoltare!
I minilive, con le formazioni al completo e girati da The Factory Prd durante le sette puntate di selezione dell'edizione, saranno online da martedì 29 marzo alle 21 su edo.live e i social di Rock contest e Controradio.
Guarda QUI le Rock Contest Live Sessions!
Per vedere le puntate complete, con i gruppi in gara, le sessions e le interviste ai gruppi vai sul canale Youtube del Rock Contest!
Il Rock Contest 2021 è organizzato da Controradio e Controradio Club, in collaborazione con Regione Toscana – FSE/Giovanisì, Fondazione Sistema Toscana e Comune di Firenze, con il contributo di Publiacqua e il patrocinio di SIAE – Società Italiana degli Autori ed Editori. Sponsor tecnici Audioglobe, Sam Recording Studio, partner Woodworm Label, Locusta Booking, GRS General Recording Studio, media-partner Rockit.